Shove or Fold is a simple App that will teach you how to play optimal short-stack poker. Quickly look up which hands to shove,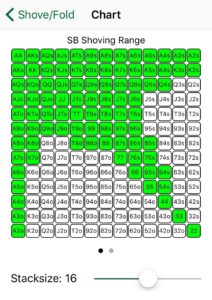 or take a training session against an optimal opponent,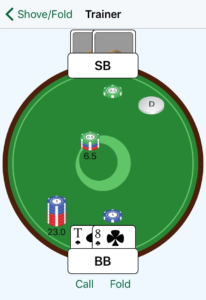 or enter your opponent's range and find out which hands are profitable to shove.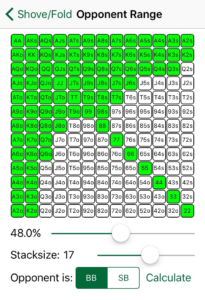 Don't miss your chance to get a head start on your opponents.

Or try the free version first to see if it's to your liking.